FAQ: What Does One-piece Flow Manufacturing Mean? Video included.
In the manufacturing industry, companies aim to manufacture products that their customers need, deliver them when they need them, quickly, cost-effectively, and using the smallest amount of resources possible. These companies often want to avoid unnecessary intermediate storage that ties up their capital.

FAQ blog posts will answer the most relevant questions we receive from our customers. In this article we will go through one way to organise the production. We will go through what does one-piece flow mean and how could it make manufacturing process more effective.

What does one-piece flow manufacturing mean?
Manufacturers optimising their workflow have found a system that optimizes the entire production, from set up to completion – one-piece flow manufacturing. In one-piece flow manufacturing, workstations are arranged so that products can flow one at a time through each step of the process. There is no downtime between steps.
Advantages of One-Piece Flow Manufacturing
Reduces inventory – companies are only producing what they need at any given time. This prevents overproduction or delays in manufacturing. The extra raw material sitting in a batch production line costs money when it is not utilized.
In a continuous-flow line, there is less space needed for transporting goods to the next step. With less inventory on the line at each moment, less space and workforce are required for moving products. Optimising each step and product flow from start to finish with minimal motion. Reduced floor space is especially beneficial when real estate is expensive.
In well-designed one-piece flow manufacturing workstation the lead time for products to reach the customer improves.
One-piece flow is often a safer process, due to an optimized layout and less clutter in their workspace. With fewer touches comes a reduction in work-related injuries.
Improved quality and a reduction in defects – when an issue is detected in a one-piece flow system, it only affects the product in that step. In contrast, a defect in a batch production line will affect an entire batch, or more, before it is noticed. In a continuous flow process, corrective action can be taken quickly with less waste and less time spent locating all products with the defect.
With less time needed for production, companies are more flexible in responding to changes from the customer.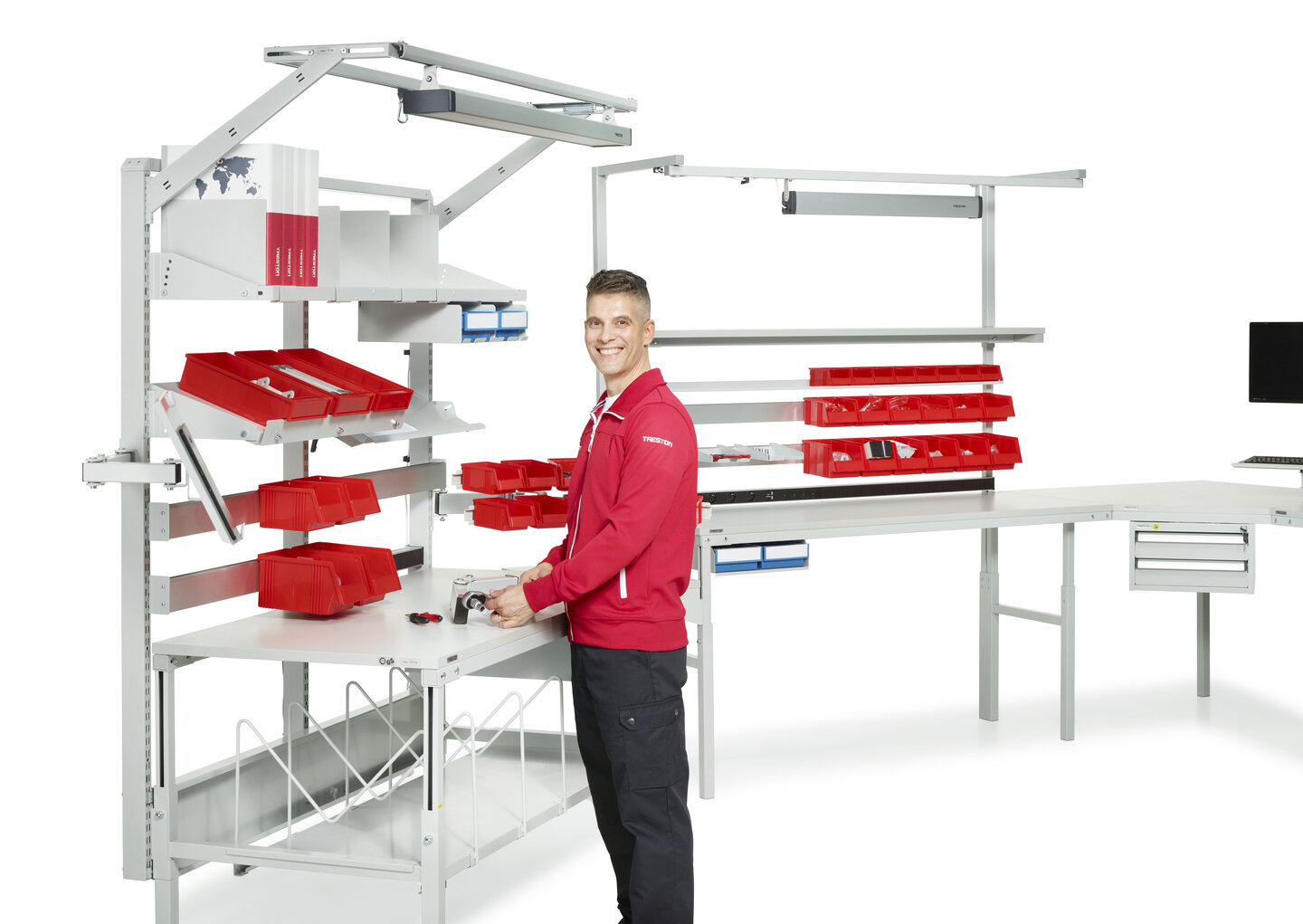 Disadvantages of One-Piece Flow Manufacturing
One-piece flow will not work well for all companies and processes. Companies with a large variety of products may find it expensive to change their production lines.
Implementation involves initial upfront costs. Machines and line layout need to be designed for one-piece production. However, the cost savings of a more efficient production line can outweigh the initial set up costs.
Employee morale may be affected if there is no variety in their tasks. Training employees on all processes can help improve their satisfaction.
While one-piece flow manufacturing can cut production time in half, it may not work for every company and every product. An optimal solution might be a mix of the one-piece flow and batch production, where small batches are produced in a continuous flow format. It is important to analyse the processes and determine the best ways to optimize the operation. Making improvements and adjusting the workflow as needed is important to maintaining a Lean workplace.
Batch vs. One-Piece Flow Manufacturing – Watch a video!
We put the one-piece flow principle to the test! See for yourself how it compares to batch production.
Please note that this video's purpose is to demonstrate the one-piece flow and therefore the workstation is optimised for one-piece flow, not batch production.
Learn more about lean philosophy in industrial environments
E-book: LEAN thinking perfects production processes
Please wait, loading product information...