Noyabrsk College in Siberia chose Treston furniture for quality, reliability, ergonomics and design


Noyabrsk college in Western part of Siberia, Russia, is a well-known college for professional studies and information technologies. More than 1600 students study there maintenance of engines and welding and as well as information systems and construction of buildings.
The college recently created four new workshops for the students of "Industrial and Engineering Technologies". The workshops were for Prototype Manufacturing, Mechatronics, Mobile Robotics, and Laser Technologies.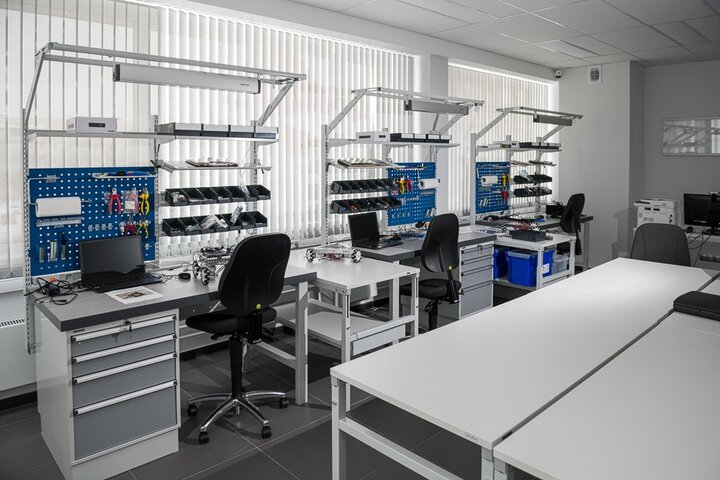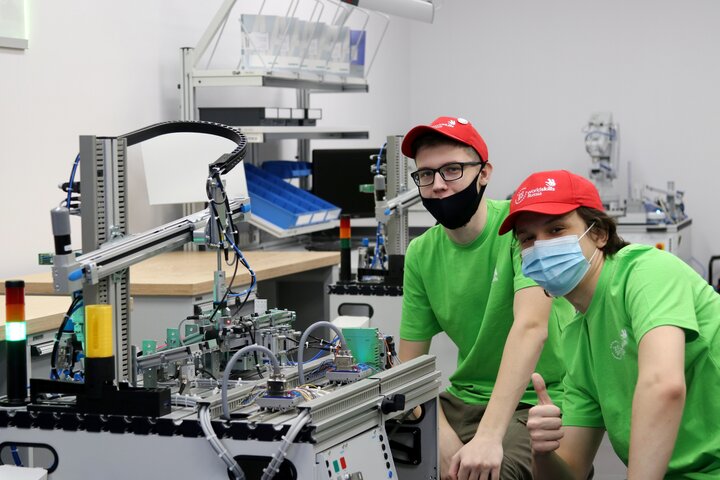 The college wanted to make the most out of the workshops' potential, so it was extremely important to equip them with modern training and working facilities. When equipping the workshops they considered the equipment's functionality, the possibility to modify and transform the educational space, and the aspects of ergonomics, as workshops should be suited for different ages and individual characteristics of students.
The specialists of the college had some previous positive experiences of using Treston products. Besides liking the Scandinavian design, the products had been tested to withstand time.
"Important and valuable to us, in Treston products, are the quality and reliability, ergonomics and reliable ESD protection, as well as the stylish modern design.", says Vitaly A. Yarovenko, director in Noyabrsk College.
Easy designing with 3D Configurator
Today, the new workshops of the college are equipped with 26 reliable Treston workstations with increased ergonomics and antistatic ESD protection.
"We used the Treston 3D configurator and were able to create models of industrial workplaces that best suited our needs and fulfilled the specifications for the four workshops.", says Mr Yarovenko.
We used the Treston 3D configurator and were able to create models of industrial workplaces that best suited our needs and fulfilled the specifications for the four workshops.
The workstations are easy to adapt to meet the changing needs of the workshop and according to the type of activity, as well as for the individual requirements of employees and students. For example, benches are smoothly adjustable from 650 to 900 mm, making them suitable for both standing and sitting work. Some of the benches are equipped with wheels, which allow to achieve mobility and transformation of the educational workshop.
Products used include Treston WB benches, Workshop benches, Treston Tower storage solution, variety of above-and below bench accessories, lighting and much more.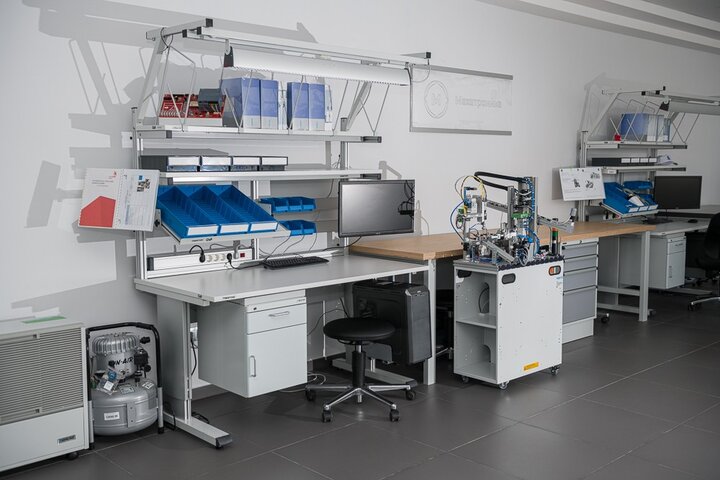 "We recommended Treston WB workbenches for many workshops as they are reliable and durable. Working with them, you can effectively organize a variety of production processes. The tables are easy to use, easy to maintain and adapt to the changing needs of the workshops. In particular, when installing the equipment, we added the necessary accessories in accordance with the purpose of each workplace. Some of the benches were equipped with tool carts and drawers, while others were equipped with special countertops and cabinets. All workspaces were illuminated with Treston IntoLite Led lights, says Treston sales manager Vyacheslav Salov.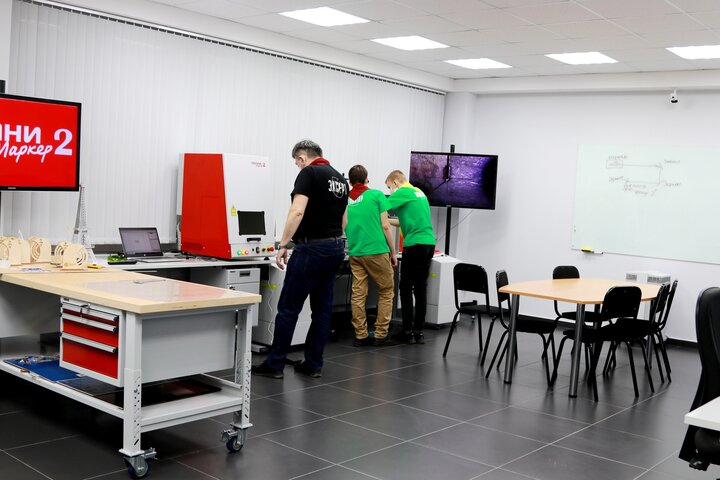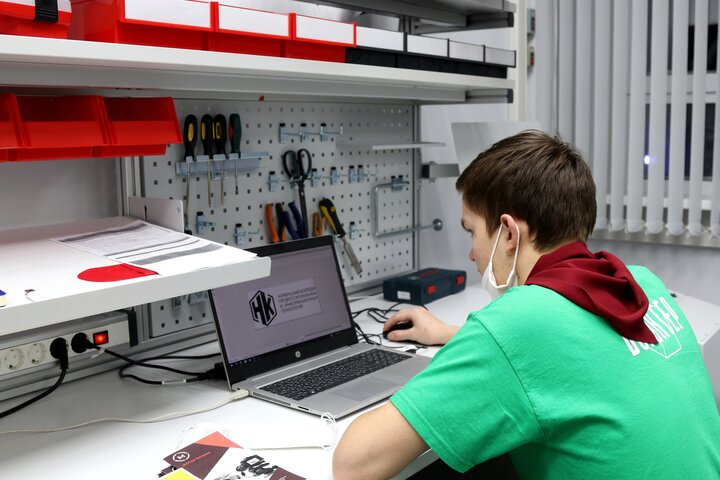 Workshop workbenches were selected due to their capability to withstand heavy equipment. They can easily withstand heavy-duty CNC milling machines and laser marking stations.
Special attention was also paid to select mobile equipment and storage solutions. The Treston Tower mobile storage system is particularly versatile and mobile, and is ideally suited for product assembly lines in the "Prototyping" workshop.
Treston chairs and stools with ESD protection are a safe, efficient and cost-effective solution for industrial type workshops. The chairs have adjustable height and tilt of the backrest and seat, customizable to the user and the needed height of the working surface. All chairs have a 10-year warranty.
All workbenches are equipped with a wide range of accessories. Tools have their own specific place. The perforated panels effectively divide the spaces and at the same time are a practical place to store tools and accessories. These Treston workstations contain more than 30 different types of hooks and hangers for efficient tool storage and can easily be attached also to the to panels.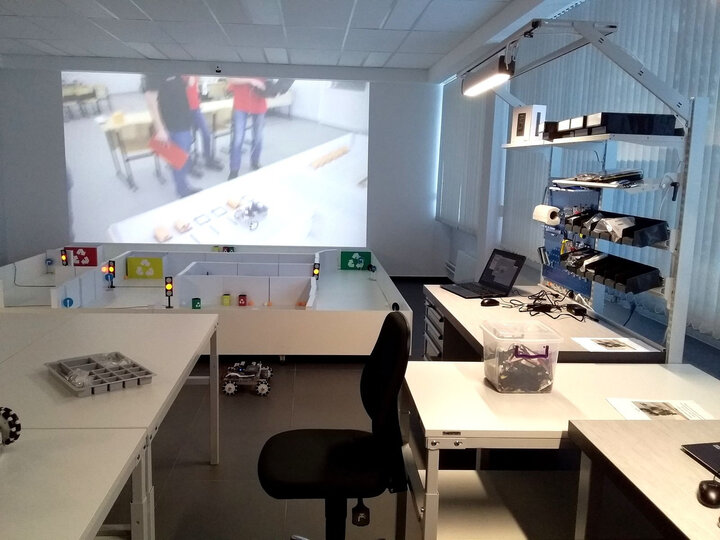 One important aspect in productive work and for ergonomics is high-quality lighting of workplaces. Treston luminaires are ideal for this purpose, as they allow you to change the lighting settings, reduce the number of production errors and thus improve ergonomics and labor efficiency.
In Yamal area harsh conditions (severe frosts, low humidity, dry rooms) it is typical to suffer from problems with high static electricity. All installed Treston industrial furniture for workshops have an antistatic coating, including workbenches, workbench accessories, trolleys, drawers, chairs, plastic bins and cabinets. Each component is thus equipped with ESD protection reliably ensuring secure working conditions for students and helping to safeguard expensive equipment.
Improving quality and inspiring students
"Thanks to the ergonomic design of Treston workstations, we have managed to improve the quality and safety of the entire training and production process." says Mr Yarovenko.
"The modern color scheme and design of Treston equipment allowed us to brand the workshops in a unified style and according to our college brand. Drawers, perforated panels, storage cabinets of different colors and color combinations created interesting effects.", says Mr Yarovenko.
Today, the working environment of the workshops looks stylish, harmonious and inspires students to new ideas." concludes Mr Yarovenko, director of the Noyabrsk College.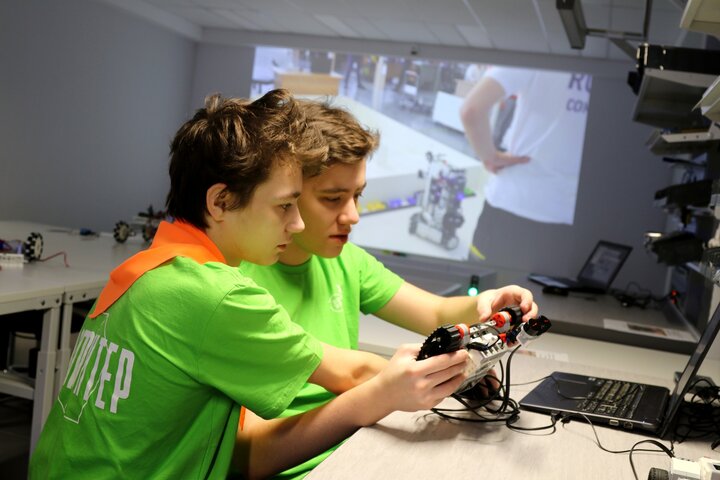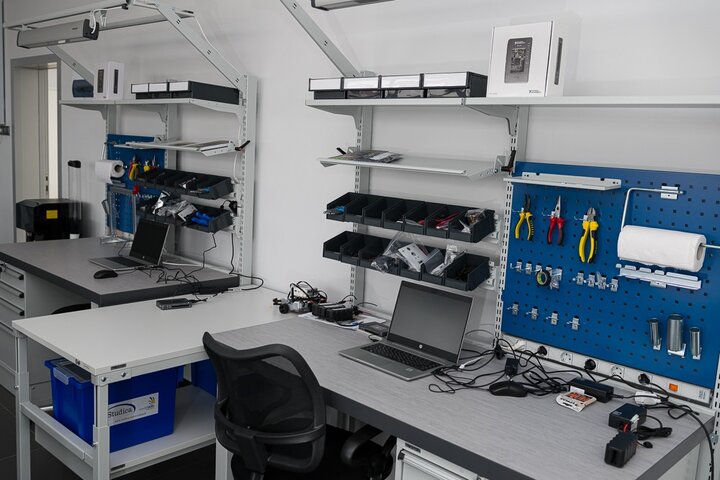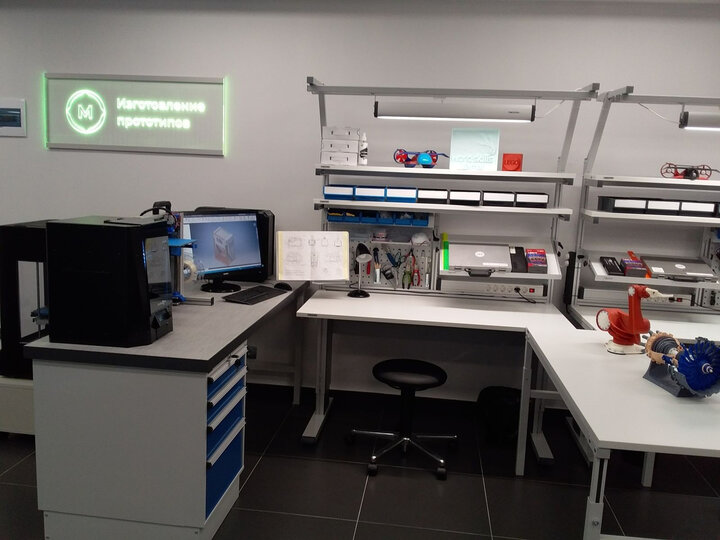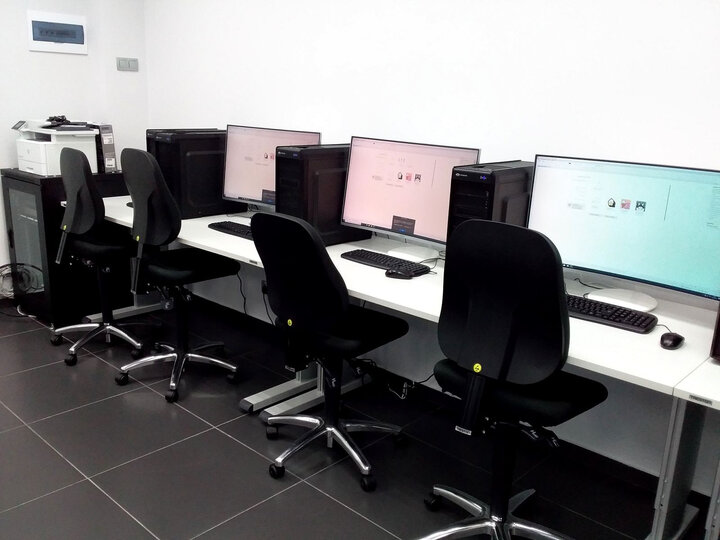 Please wait, loading product information...